Meet the bella wedge!
It's the perfect shoe for women who don't wear heels anymore but don't want to sacrifice style for comfort. These wedges provide 2" of extra height with a lightweight construction, creating a comfortable option for everyday wear. Each pair comes with a FREE set of our Changeable accessories. Automatic discount provided at checkout.
Buy Bella
WOMEN
Change your shoe accessories for a whole new look!
Step 1: Choose your size
P.S. all of our shoes can be worn stylishly and comfortably alone, without accessories! 
Step 2: Customize!
Pick a shoe accessory:  Dress it up with any one of our shoe accessories to match your personal style.
Click on pics below for more shoe accessories:
---
Let us show you how they work!
---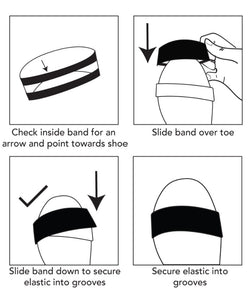 It's as easy as 1,2,3!
OUR STORY
In•a•grüv was created by Ada Dolan , a Long Island Spanish teacher, who first thought of the idea when she couldn't find the right sandals to wear to her college graduation party! She envisioned a sandal that would have a variety of colorful straps to match any outfit without having to purchase 10 different pairs of shoes. Little did she know that she had stumbled upon "her sole's purpose" on that day. The sandal was patented in 2016 and in 2021, the kids collection was introduced and In.a.grüv was rebranded as "Grüvy shoes" to reflect how fun and versatile the shoes are.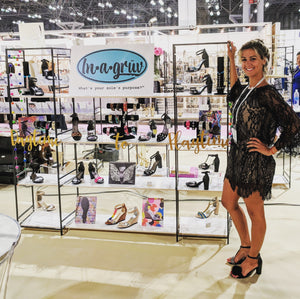 A SOLE WITH PURPOSE
Not only do our sole's have purpose, our company does too. Grüvy's mission is to make quality, affordable shoes, that are good to people, animals and the earth. That is why our shoes are versatile, sustainable and ethically made. Our shoe boxes are made from recycled materials as well. To learn more about our "sole's purpose", our work with the charity Soles4Souls and how you can help too, click here: A sole with purpose.